A perfect approach to space planning
A perfect approach to space planning. 3D planning solutions with an ability to make real time changes. Design your own office in any color and from every angle.
High-quality office for your business
Modern office is a means of production. We take all the details into account to find a perfect solution for your office.
Something special in a regular office design
From standard ergonomic workplaces to complex solutions within a single architectural scenario.

The equipment of the assembly hall in the building of Transneft Port Primorsk.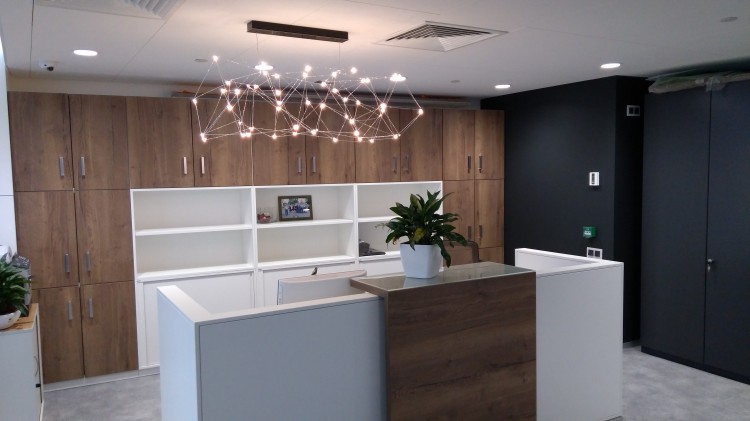 The Moscow office is now located in the Federation Tower in the business center of the capital, in the City.

The joint event with our partner is company "Premier Decor"
ООО «Büromöbel» was opened as a subsidiary of Assmann Büromöbel GmbH + Co.KG company, one of the leading manufacturer of office furniture in Germany. Today «Büromöbel» is a private company with 100% Russian capital which still retains links to German company.
Basic principles of our work are client-oriented approach, professionalism and commitment to quality which means that we take care of our clients and respect them. These principles have been established by the manufacturers of the product.
«Büromobel»'s key partners are German enterprises Interstuhl, Müller Manufaktur, brunner, Isaria, Dobergo and other; we also have Italian partners: Sesta, dieffebi, Pedrali, Codutti, Tonon.